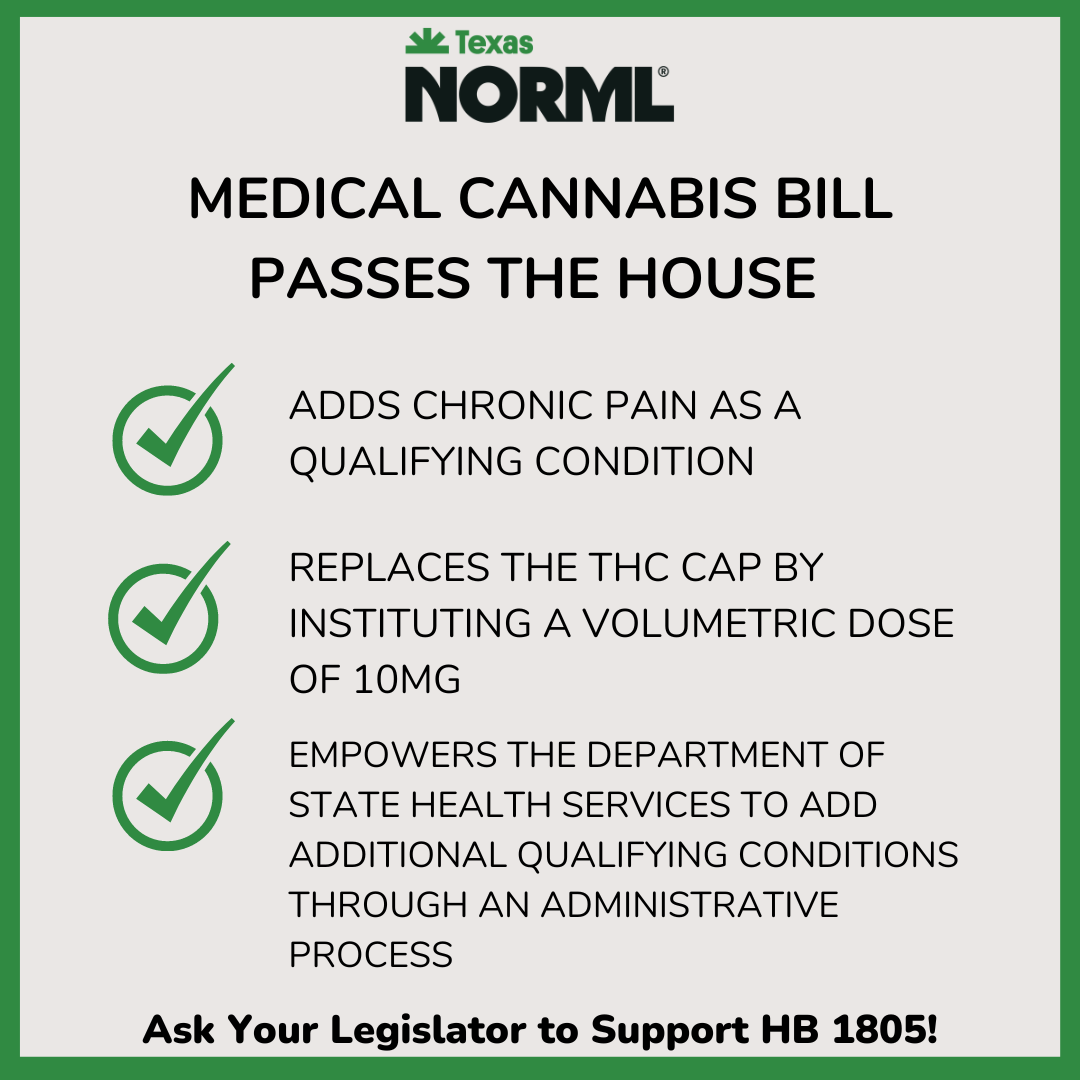 HB 1805 Passes the House
April 11, 2023
HB 3652 Hearing Notice
April 24, 2023
Legislation that reduces penalties for possession of cannabis flower and concentrates is scheduled to be debated and voted on by the full Texas House of Representatives on 4/26/23.
Bill Highlights:

Possessing up to one ounce of cannabis or cannabis concentrates would be reduced to a Class C misdemeanor, with no jail time and a fine of no more than $500. Under existing law, possession of even the smallest amount of cannabis is a Class B misdemeanor, which can carry up to 180 days in jail and/or a fine of up to $2,000. Possession of any amount of cannabis concentrates is a felony, which carries a minimum jail term of between 180 days and two years.

Possession of up to two ounces would not result in an arrest if that was the only violation of the law. Currently anyone found in possession of any amount of cannabis is arrested and taken to jail in most jurisdictions.

Sets up an expungement process for possession of up to two ounces with a fee of $30 if certain conditions are met. This allows anyone with a low level marijuana possession charges to remove it from their criminal record.
Contact your representative and ask them to vote in favor of HB 218! Take Action: texasnorml.org/decriminalization

Stay up to date on the Texas 88th Legislative Session by bookmarking this link.