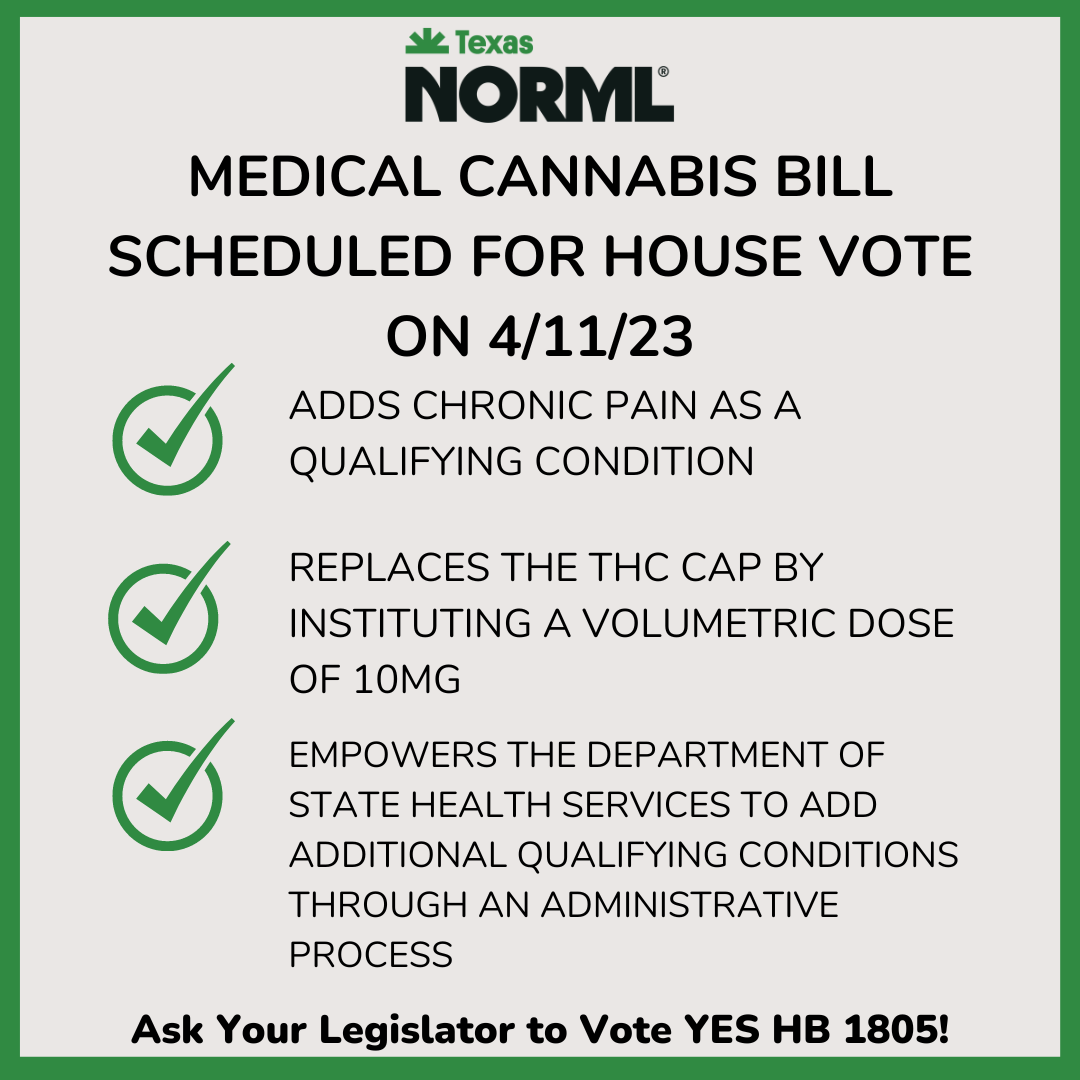 HB 1805 Scheduled for House Floor Vote
April 7, 2023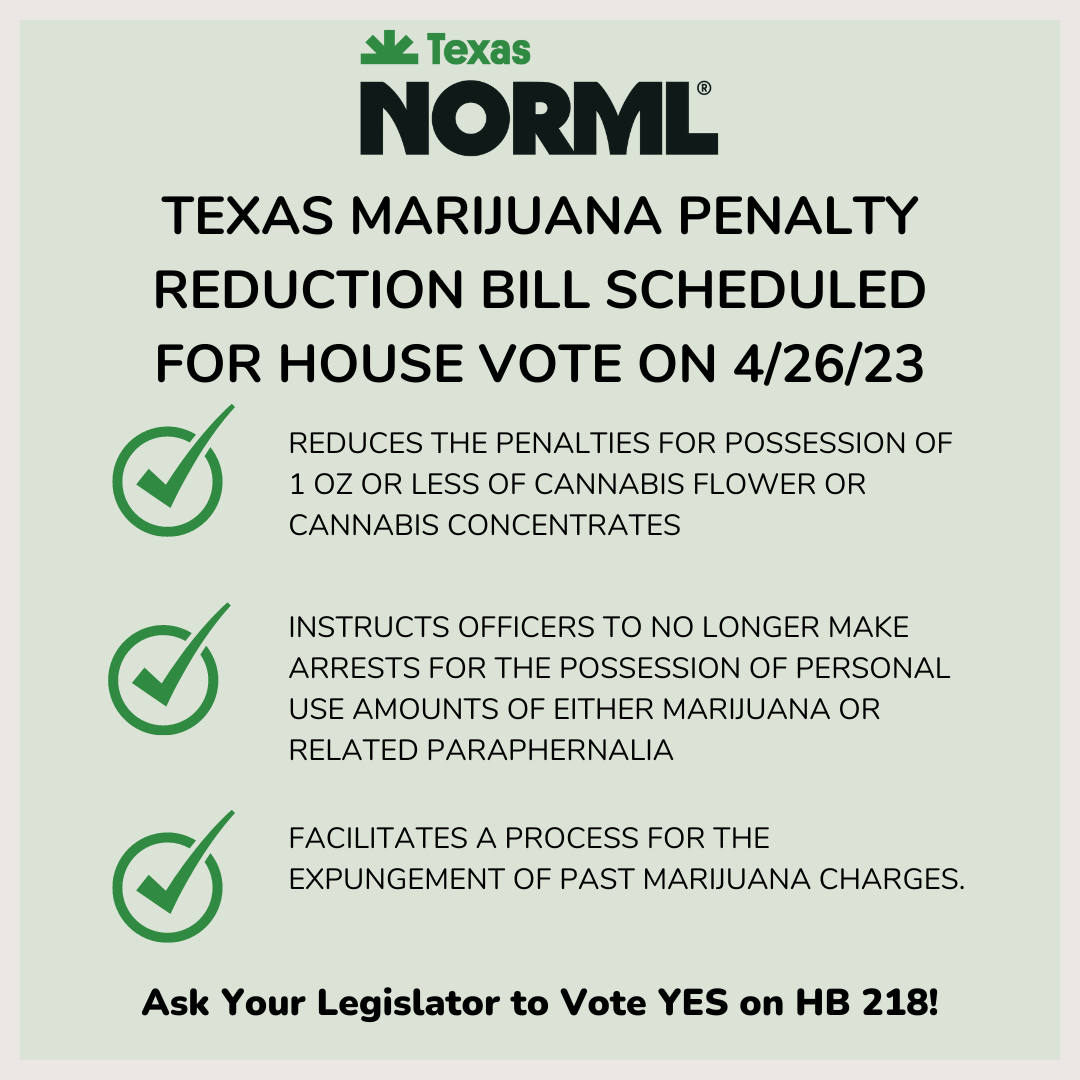 HB 218 Scheduled for House Vote
April 21, 2023
Legislation to improve the Texas Compassionate Use Program has been passed by the Texas House of Representatives by a vote of 127 to 19. The bill will still have a second reading, which is a formality, before it heads to the Senate.
I am thrilled to see the proposed legislation advancing through the legislative process. Passage of this legislation will provide qualified patients with a state-sanctioned option to access a therapy that has proven to offer significant benefits. Medical cannabis is an objectively safer alternative to the array of pharmaceutical drugs that it could potentially replace. I urge my fellow Texans to voice their support for this important legislation and to reach out to their Senators to encourage their backing as it moves through the legislative process.

Jax James, Executive Director of Texas NORML.
As amended, HB 1805 adds chronic pain to the list of qualifying conditions, replaces the THC cap by instituting a volumetric dose of 10mg, and empowers the Department of State Health Services to add additional qualifying condition through an administrative process.
Stay up to date on the Texas 88th Legislative Session by bookmarking this link.
Donate to support our legislative efforts. Become a member. Shop at the Texas NORML store.