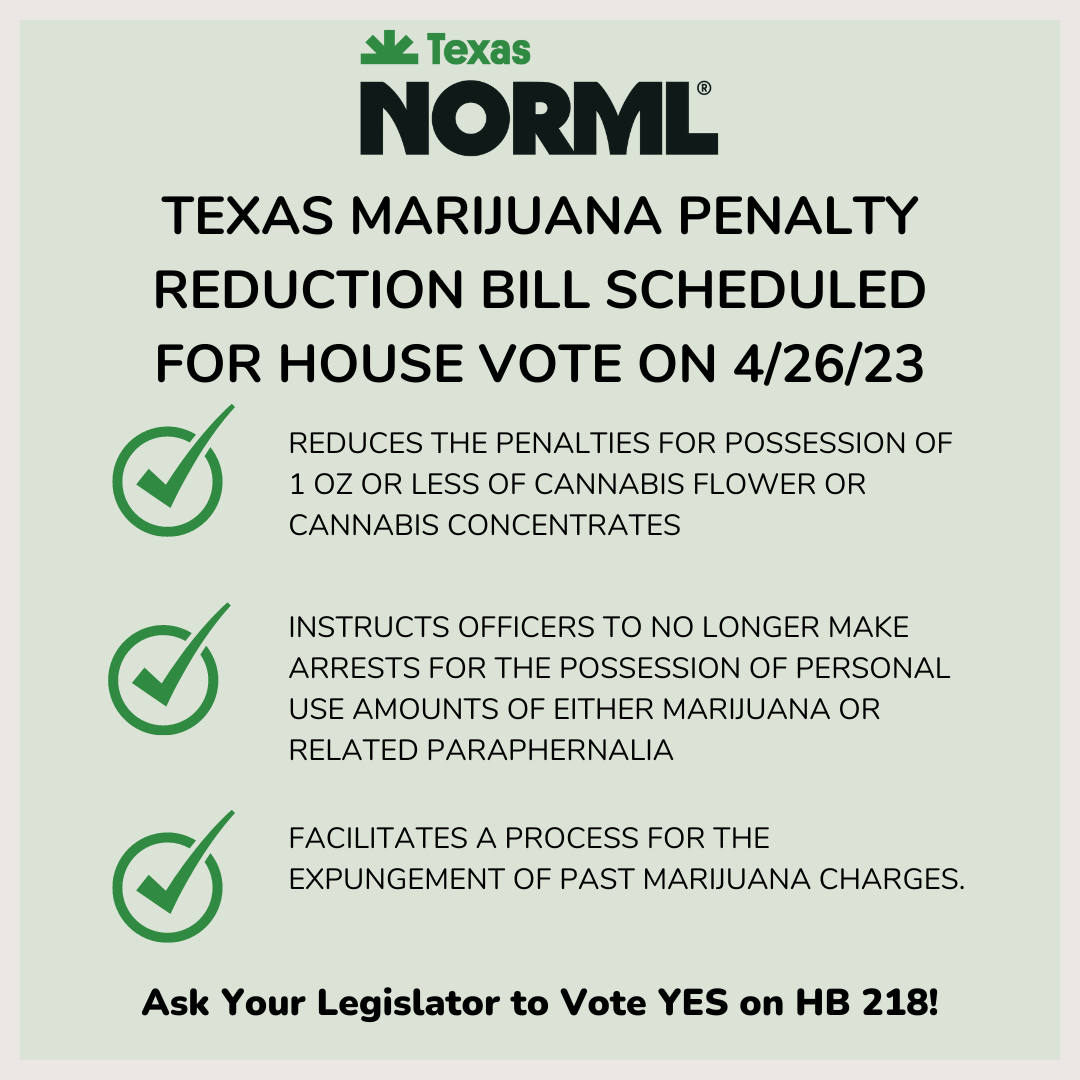 HB 218 Scheduled for House Vote
April 21, 2023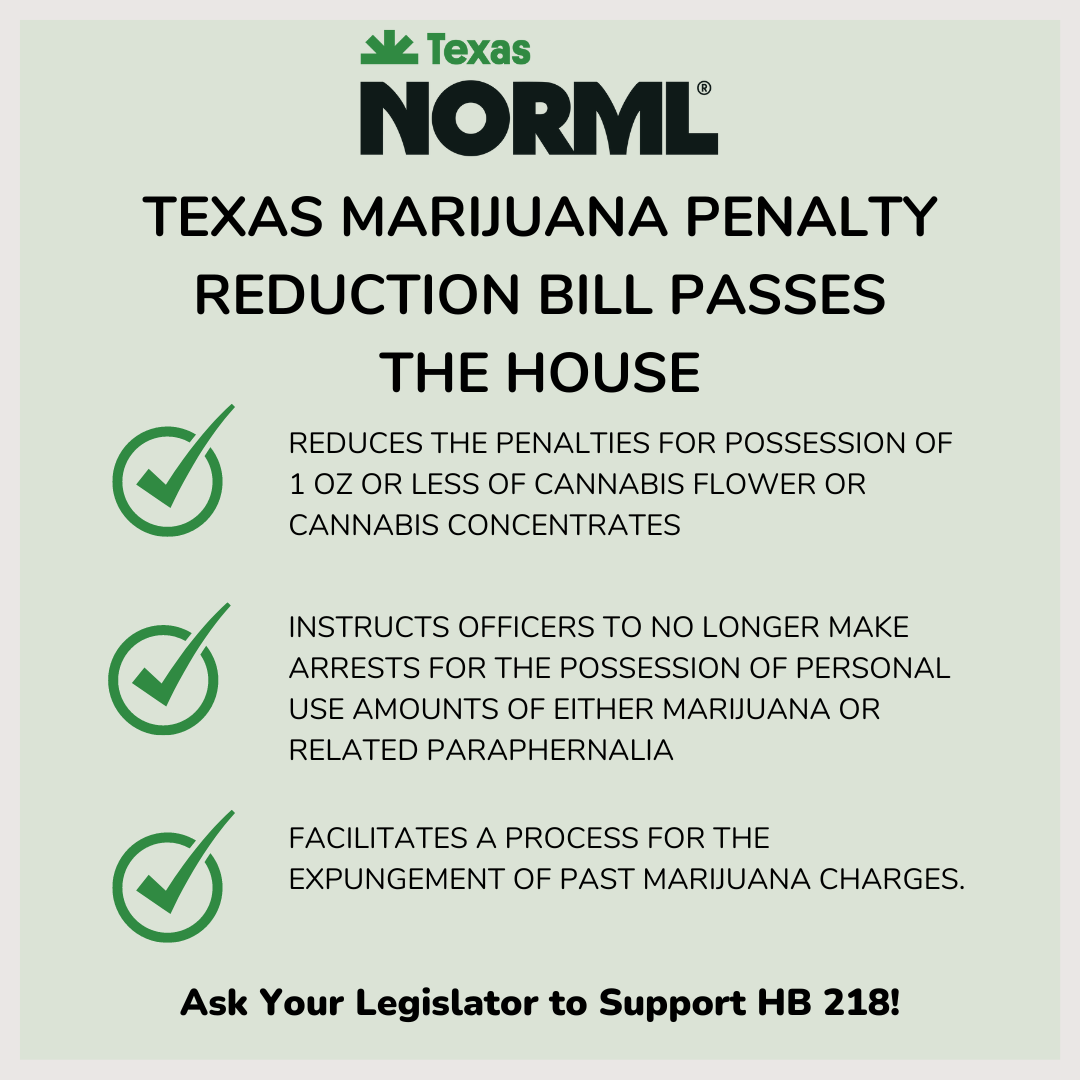 HB 218 Passes the House
April 26, 2023
Legislation to legalize the adult-use of cannabis is scheduled for a hearing in the House Committee on Licensing & Administrative Procedures​ on 4/26. Submit written testimony here​. 
House Bill 3652 by Rep Moody legalize, regulate, and tax cannabis and cannabis products in the state of Texas. Those 21 and up could possess up to 2.5 oz of cannabis flower or 15 g of cannabis concentrates. It would also allow the home cultivation of up to 12 plants. A 10% tax will be implemented on cannabis sales.

Follow our social media accounts to stay up to date as more information becomes available. Updates will be provided on this page as well.
If you plan to attend the hearing and provide public testimony, please follow this link for more information.

Stay up to date on the Texas 88th Legislative Session by bookmarking this link.