April Livestream: Legislative Update
April 5, 2023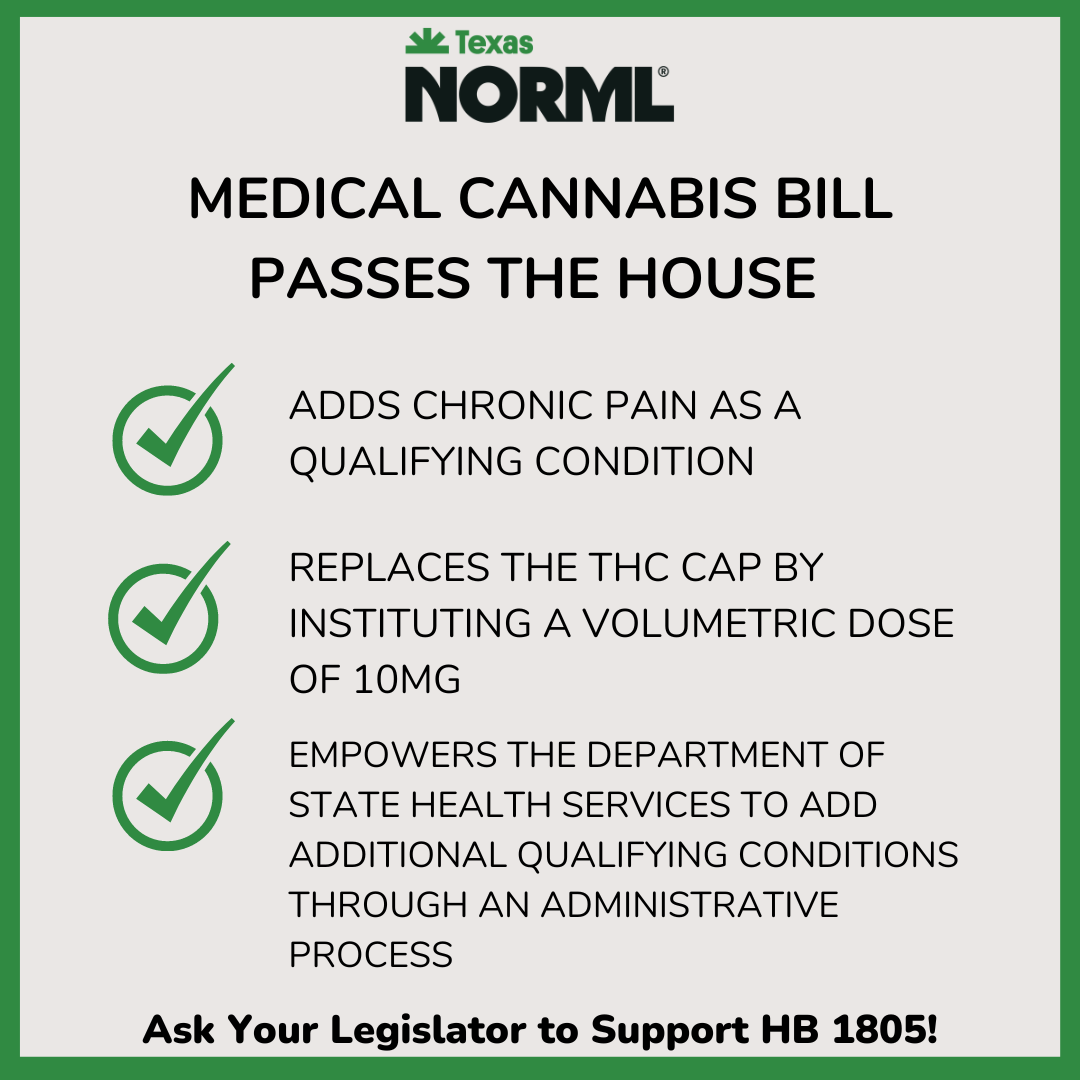 HB 1805 Passes the House
April 11, 2023
Legislation to improve the Texas Compassionate Use Program has been scheduled to be debated and voted on by the full Texas House of Representatives on 4/11/23.
As amended, HB 1805 adds chronic pain to the list of qualifying conditions, replaces the THC cap by instituting a volumetric dose of 10mg, and empowers the Department of State Health Services to add additional qualifying condition through an administrative process.
Stay up to date on the Texas 88th Legislative Session by bookmarking this link.
Donate to support our legislative efforts. Become a member. Shopat the Texas NORML store.