Video: El Paso City Council Meeting – Decriminalization Resolution
April 30, 2020
Texas Consumable Hemp Product Rules Open for Formal Comment
May 11, 2020
Last weeks, several guests joined Texas NORML for our May Meeting. Our guests discussed patient testimony, membership, political conventions/election, the legislature and more. The meeting concludes with asubstinative Q&A segment with viewers.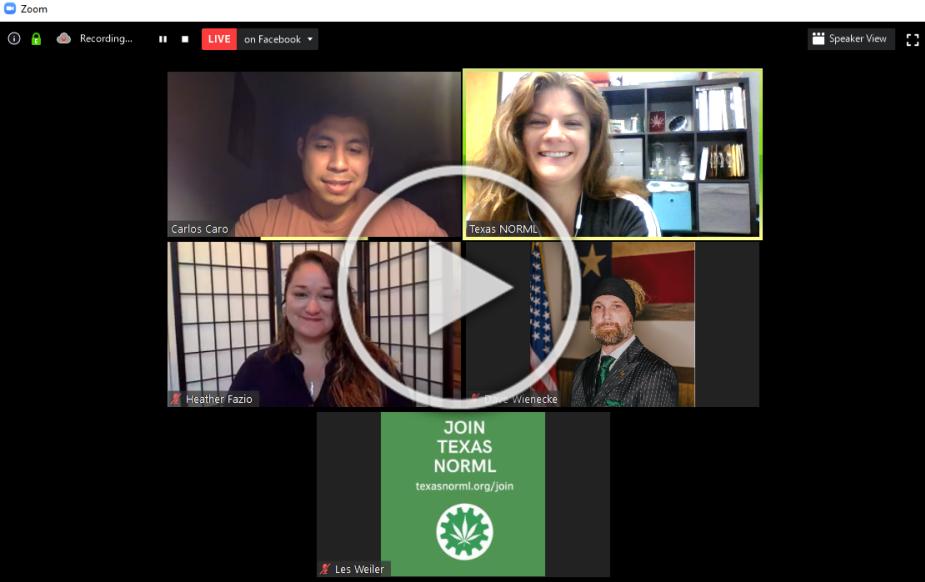 Here are some resources mentioned in the video:
---
Reminder: Check out the Texas NORML store to shop our apparel and other swag. Your purchases support our important work leading up to the election and next legislative session.