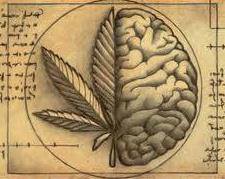 Updates, Events and Activities – September 2013
October 1, 2013
Texas NORML Annual Members Mixer 2013
October 21, 2013
Updates
Nationally, the Senate held a hearing on the conflict of state and federal marijuana laws. Deputy Attorney General James Cole conceded that the Justice Department does not have a solid legal basis on which to challenge those states' new laws. "It would be a very challenging lawsuit to bring," Cole told the Senate Judiciary Committee. Cole argued that the feds might be on firmer ground if they tried to pre-empt state licensing and regulation of newly legal marijuana businesses. But if such litigation were successful, he said, it could make the situation worse by leaving the industry unregulated. That is why the Justice Department settled on the approach summarized in the memo that Cole issued on August 29th, limiting its enforcement efforts to cases that implicate eight federal concerns, including sales to minors, drugged driving, and diversion to other states. If Colorado and Washington do not adequately address those issues, he said, "We have reserved quite explicitly the right to go in and pre-empt at a later date." He summarized the department's policy as "trust, but verify." Click here to watch the full hearing.
In addition, Executive Director, Cheyanne Weldon was honored by Texans for Accountable Government (TAG) for Excellence in Professionalism and Progress at our September Open Meeting. Click here to see a picture of her award.
Texas NORML and The Austin 420 are proud to announce the Patient Alliance for Cannabis Therapeutics (PACT)! Created by Vincent Lopez, Director of Patient Outreach for Texas NORML. This is a patient support & empowerment group with the objective of expanding patient outreach, encouraging patient empowerment, etiquette, discipline, advocacy, and interaction with fellow patients. Click here to join the group. Click here to view the group's mission statement and objectives.
Events and Activities
SPECIAL INVITATION! – Texas NORML's Annual Members' Mixer! – Members Only Event – Friday, October 25th – 6pm-11pm – This year's venue is a scenic location with indoor seating for dinner and an outdoor area overlooking Lady Bird Lake with the Austin skyline serving as a beautiful backdrop. For your listening pleasure, the Paper Moon Shiners will play vintage songs and originals inspired by the 20's, 30's, and 40's eras. Dinner will be fully catered Mediterranean style by Hot Mama's featuring Ararat's and will include vegetarian/vegan/gluten free options upon request. Please feel free to BYOB. We'll be celebrating an early Halloween this year with a "Prohibition Era Vintage" themed event. Costumes of any theme are highly encouraged! No requirement to dress up, but if you need motivation, we will hold a costume contest to let you compete for some great prizes! Check out pictures from our 2012 Member's Mixer. Ready to buy your tickets?! Click here to purchase. $25 for current Texas NORML members, $35 for Texas NORML member's guest (1 guest allowed per member) and $40 for new members (includes 1 year membership). Please check out and share the Members' Mixer Facebook Event Page with your friends so that they can join Texas NORML too!This is a Members ONLY event. Location will be disclosed to ticket holders by October 18th.
Save the Date!- Family Picnic and Tour at the State Capitol – Saturday, November 23rd – Noon-3pm – 1100 Congress Ave, Austin. Come get comfortable with your Capitol! Texas NORML and the NORML Women's Alliance invite you to join us for a picnic on the Southwest Capitol lawn (near the bronze statue of the cowboy on a horse). We will have some discussion of changing laws in Texas, listen to some music on a PA we will provide, get to know each other and have some lunch before getting familiar with navigating our way inside the Capitol. Click here to RSVP and share the event.
Are you interested in getting involved in starting a NORML chapter here in Texas? We have started Facebook groups to connect people in the El Paso, Rio Grande Valley,Bryan/College Station, Abilene and Corpus Christi areas. Please join the groups to help spread the word!
Thank you for your support, please let us know if you have any questions.