Texas NORML Senior Alliance Presents: "Choosing Wisely – Strain Choices For Relief"
August 31, 2017
Tickets available for the New Moon Member's Mixer!
September 18, 2017
Help us honor our Members!
Texas NORML is proud to announce our 2017 Annual Member's Mixer! Our theme this year is "New Moon Festival". This is a private event for members and their guests that will be held on Friday, October 20th, 2017 at a legendary Austin venue. At this catered event, you can enjoy live music, participate in our costume contest with prizes from Austin Made Glass and enjoy networking with fellow advocates.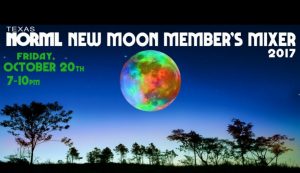 We are currently
looking for sponsors
who support Texas NORML and our members in our mission to gain safe access to cannabis for patients and their fight in the war to re-legalize cannabis. Your
sponsorship
allows us to host an exclusive, networking event that celebrates our accomplishments and expresses appreciation for the dedication, support and hard work members show throughout the year.
All sponsors will have their logo and links on the event pages and flyer.
$500 SPONSORSHIP – Cannabis Champion
4 Tickets to the Member's Mixer
Stage Time to Introduce Yourself and Company
$250 SPONSORSHIP – Legalization Leader
3 Tickets to the Member's Mixer
$100 SPONSORSHIP – Grassroots Grower
2 Tickets to the Member's Mixer
CROSS PROMOTION – We'd like for all of our supporters to put the word out to your friends, family and supporters by promoting this event through your social media, website and at all events you hold preceding the Texas NORML Member's Mixer. If you wish to sponsor and not promote publicly, we understand and will respect your wishes. Please be sure to inform us if you prefer that your sponsorship remain private.
TICKETS – Current Member: $30 / Current Member and 1 Guest: $65 / NEW Member: $45 / NEW Member and 1 Guest: $80. All tickets must be purchased in advance. No sale at the door. We will post in our Event Page when tickets are available for sale.
You can view the full sponsorship package details HERE.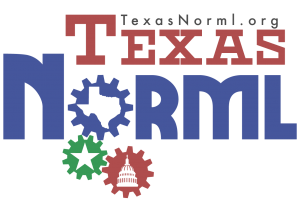 CONTACT
Contact Jax: [email protected] or 512-785-4602 to arrange for payment via Check or Credit Card.
Payment is due at time of sponsorship purchase.
You can also help by becoming A MONTHLY DONOR, where you can give us a budget to plan on and with! With a reliable stream of income we can more efficiently execute our strategy. You can also DONATE to support our efforts. You can also JOIN Texas NORML and make history with us!