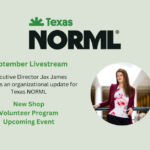 September Livestream: Organizational Update
August 25, 2023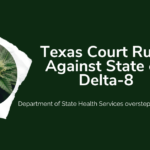 Texas Court Rules Against State on Delta-8
October 5, 2023
Wednesday, October 4, 2023 at 7pm CT
Join Texas NORML for our monthly livestreams, held the first Wednesday of every month at 7 pm.
Texas NORML Executive Director Jax James is joined by attorney Susan Hayes to talk about the recent Texas court ruling on Delta-8, the potential for changes to the Texas Compassionate Use Program during a special legislative session, and a federal update.
Watch last month's livestream regarding Texas NORML's organizational update.
Join and watch this livestream and previous livestreams on:
Facebook
YouTube
Twitter
LinkedIn