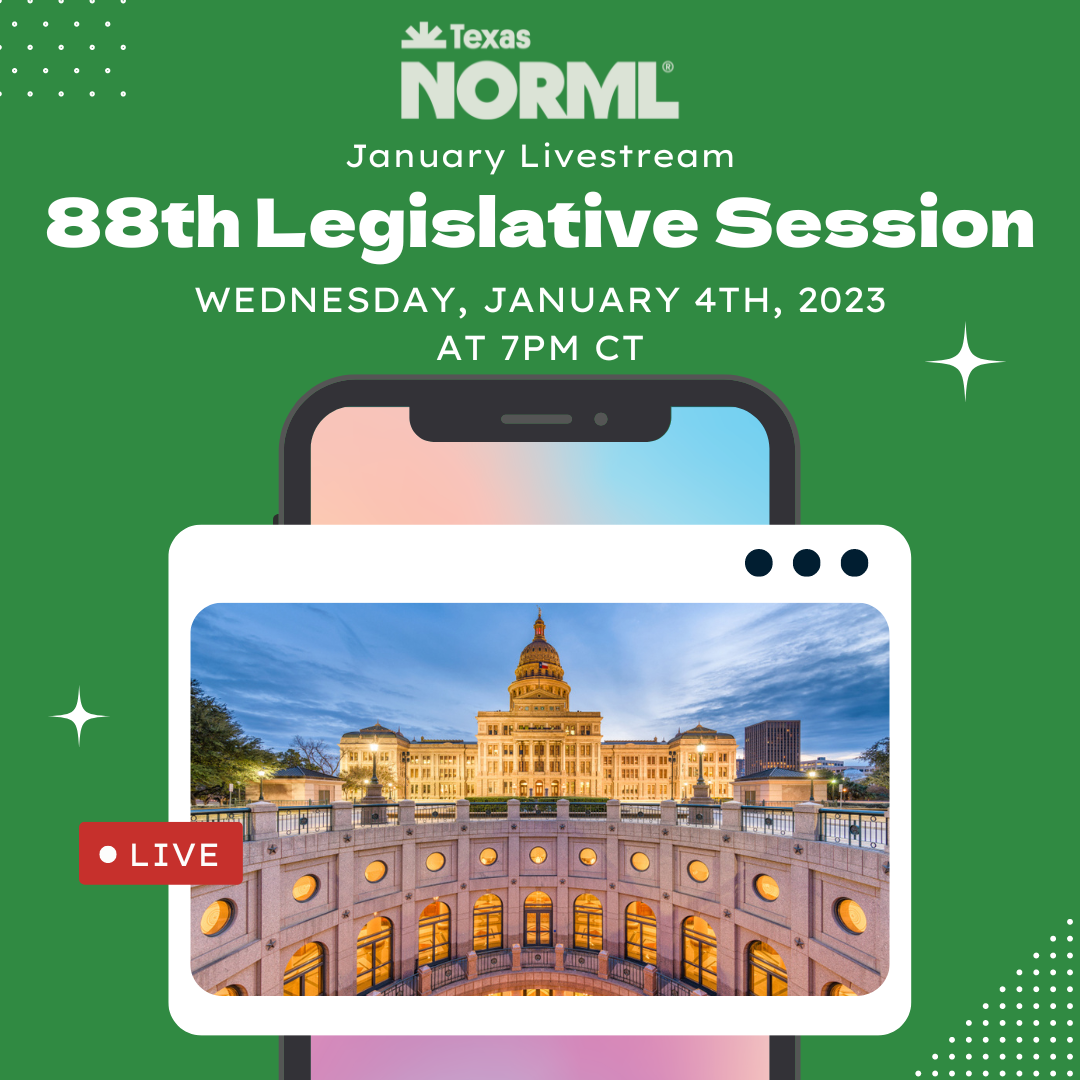 January Livestream: Legislative Preparations
January 3, 2023
Texas Marijuana Policy Lobby Day (3/14/23)
February 23, 2023
Due to inclement weather our livestream has been postponed this month. A new date and time will be announced.
Join Texas NORML for our monthly livestreams, held the first Wednesday of every month at 7 pm.
For our February stream, our Legal Counsel Jamie Spencer will hold a discussion on current law with a Q&A. Our Executive Director, Jax James, will give an update on the 88th Legislative Session.
Join our livestreams on:

Facebook
YouTube
Twitter
LinkedIn
Now is an ideal time to take action and ensure that your representative and senator know about your support for #cannabis law reform. Act now!