Changing laws in Texas
July 28, 2013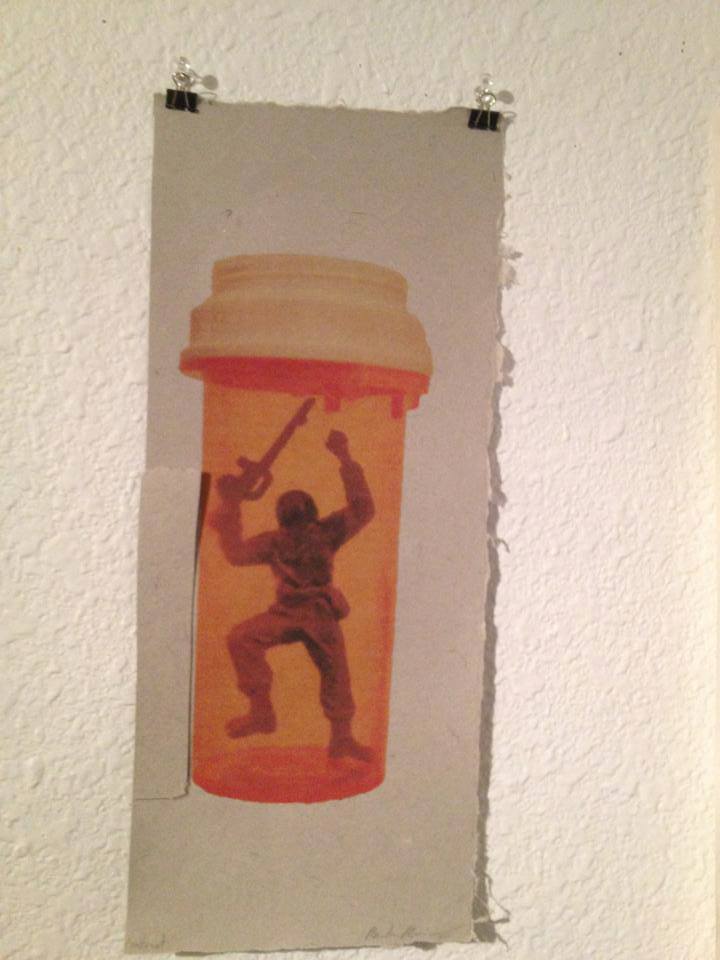 Veterans Outreach for Texas NORML : David Bass
September 27, 2013
Locally, we had some great news coverage and exposure with other groups in July. On July 11th, Texas NORML's Executive Director, Cheyanne Weldon, was invited to speak with San Antonio NAACP about the new ACLU report on Racial Disparity in Drug Arrests.Click here to review the Texas portion of the ACLU report. Click here to view a portion of Cheyanne's presentation. Click here to view the Certificate of Appreciation that she received. That same evening, Texas NORML's Legal Counsel, Jamie Spencer, was interviewed by our local Fox Affiliate on the same subject. ACLU and NAACP were also represented in the piece. Click here to watch the whole news segment.
We also held our first ever Strategy Meeting. Click here to view pictures from the meeting. We will be making this a monthly fixture with a different location each month so that we can reach out to more areas. Click here to review what was covered in our meeting.
And in National news, on July 23rd, New Hampshire became the 19th state — and the final in New England — to legalize medical marijuana. Click here to read more. This brings our tally to 2 Legal States, 19 Medical States, 17 States with Hemp laws and 16 States with varying decriminalization. Click here for an interactive map.
Events and Activities
TXNORML Monthly Open Meeting – FREE – Wednesday, August 7th – 8pm – Flamingo Cantina, 515 East 6th Street, Austin, TX 78701. We will be discussing what has been going on in Cannabis News around the nation, enjoying some stand up comedy and live reggae from the Mau Mau Chaplains. ASL interpreters will be provided. Click here for more information on the meeting. To volunteer to work the Texas NORML table at this event, please email [email protected]. Did you miss the last meeting? Click here to read over the Open Meeting Notes for July.
The Austin 420 4th Year Anniversary Bash – $7 (21 & up) / $10 (under 21) – Saturday, August 10th – Doors at 8p and Music at 9p – Red Eyed Fly, 715 Red River Street, Austin, Texas 78701. This rock n' roll onslaught of music is brought to you by the Austin 420 which is produced by Vincent Lopez, Director of Patient Outreach for Texas NORML. To volunteer to work the Texas NORML table at this event, please email[email protected]. Click here for more information.
TXNORML Strategy Meeting – FREE – Wednesday, August 21st – 6-8:30pm – Opal Divine's in the Scotch Room, 3601 South Congress Ave, Austin, Texas 78704.  After such an educational 2013 Legislative Session and successful first strategy meeting, we want to continue to get together across the Greater Austin Area to have group discussions and make plans for how we can and WILL change laws in Texas. Come get seriously involved! Click here for more information.
UT Women's Soccer Match – Sunday, August 25th – Meet-up at 11:45 am – Mike A. Meyers Stadium, 707 Clyde Littlefield Dr, Austin, TX 78705. A Team Hope through Cannabis (THC) of Texas NORML event. Please join Team THC in cheering on the UT Women's Soccer Team, spreading awareness of and support for marijuana policy reform! Wear your THC or NORML gear, something with a pot leaf, or something green!The idea is to show that users of cannabis are regular, NORML members of society and do not deserve to be persecuted or prosecuted. Let's break some stereotypes! Click here for more information on the event. Want to learn more about THC? Email our Athletic Coordinator, Greg, at [email protected] or visit the THC Facebook page.
Stay tuned for more information next month!