Every year during fall, Texas NORML hosts a members-only mixer to connect and celebrate with our members. Our board is continuing to monitor the situation concerning the pandemic. After evaluating all of our options, we have decided to roll out a membership drive campaign for the month of October. This campaign will empower you with weekly actions, helpful tips, and a merchandise discount code available only for our Texas NORML members.
Texas NORML has four levels of membership for you to choose from. Make sure to check out this year's members-only item.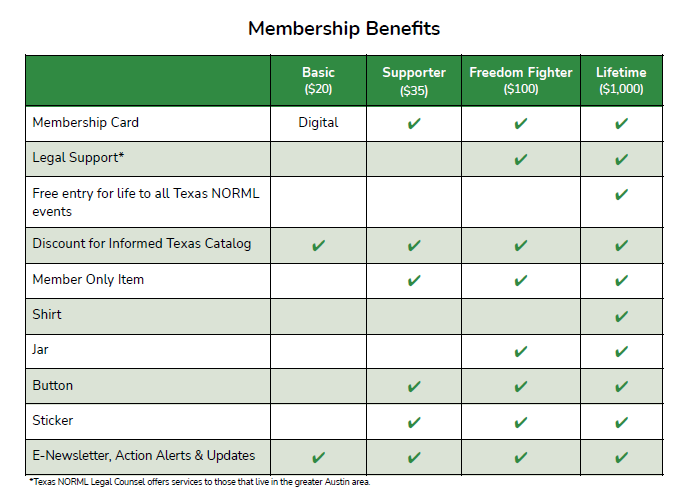 ---
Learn how to become a member of our organization. Make a donation towards our important work during the 2021 Legislative Session. Shop at the Texas NORML store.