Help Get Medical Cannabis Legislation Across the Finish Line!
May 17, 2023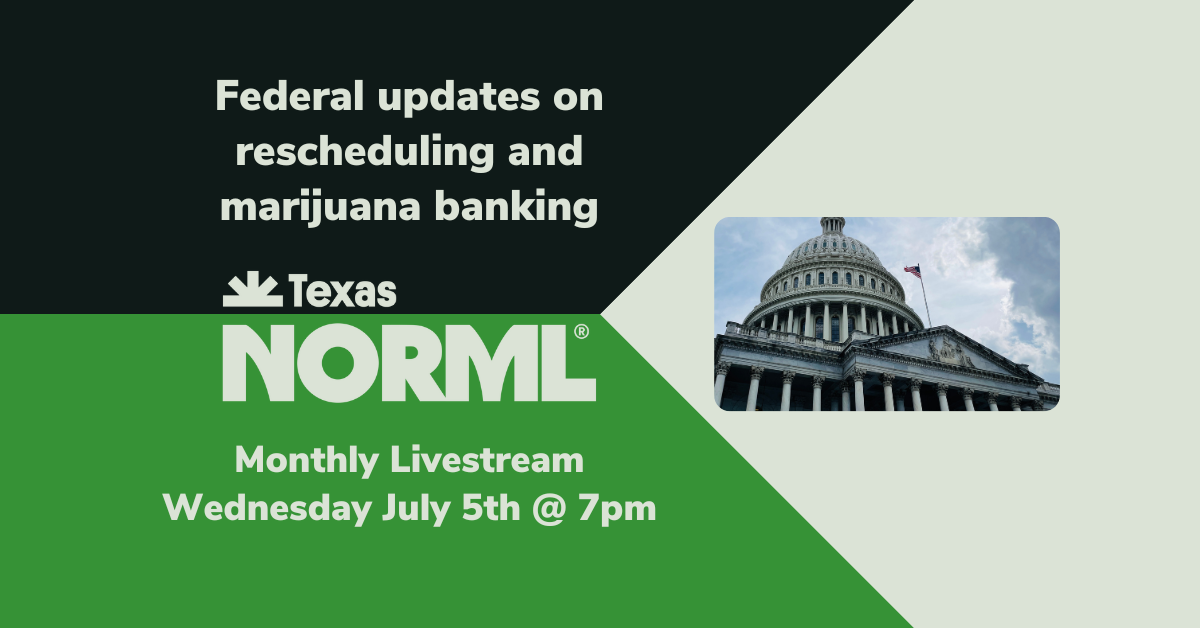 July Livestream: Federal updates on rescheduling and marijuana banking
June 26, 2023
Wednesday, June 7th, 2023 at 7pm CT
Join Texas NORML for our monthly livestreams, held the first Wednesday of every month at 7 pm.
For our June stream, our Executive Director, Jax James, will provide a recap on the 88th Legislative Session with a segment for Q&A.