Spring Quarterly Social 2022
May 13, 2022
July Livestream: Community Engagement
June 30, 2022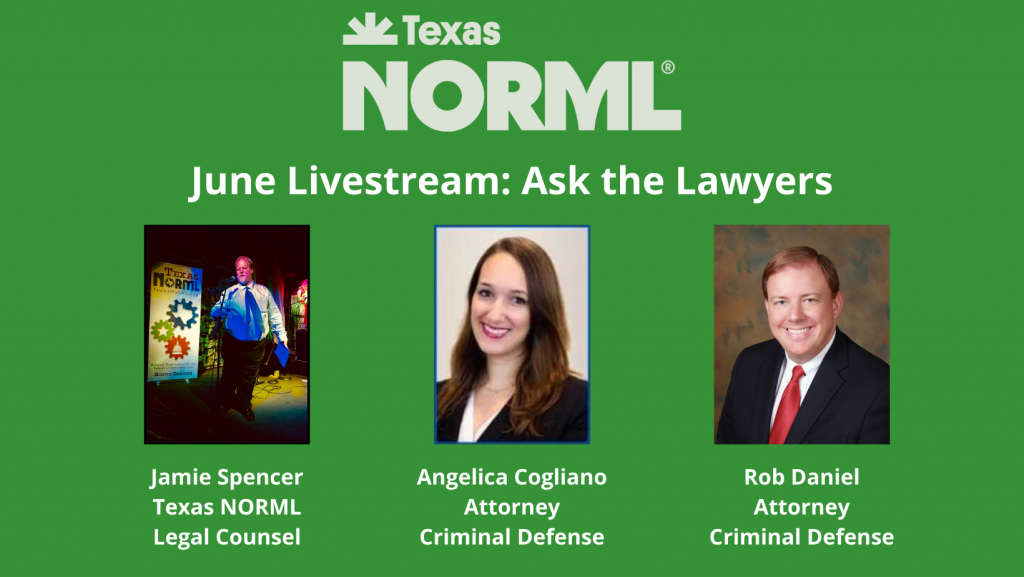 Join Texas NORML for our monthly livestreams, held the first Wednesday of every month at 8 pm.
On June 1 we will be joined by Texas NORML Legal Counsel Jamie Spencer, and Austin-based criminal defense attorneys Angelica Cogliano and Rob Daniel who will discuss the overall unfairness of the "Government vs. Its Own Citizens" process, then take questions from viewers.
Join us as we stream live through Zoom, and also on Facebook.