Texas NORML Spring Social
March 24, 2022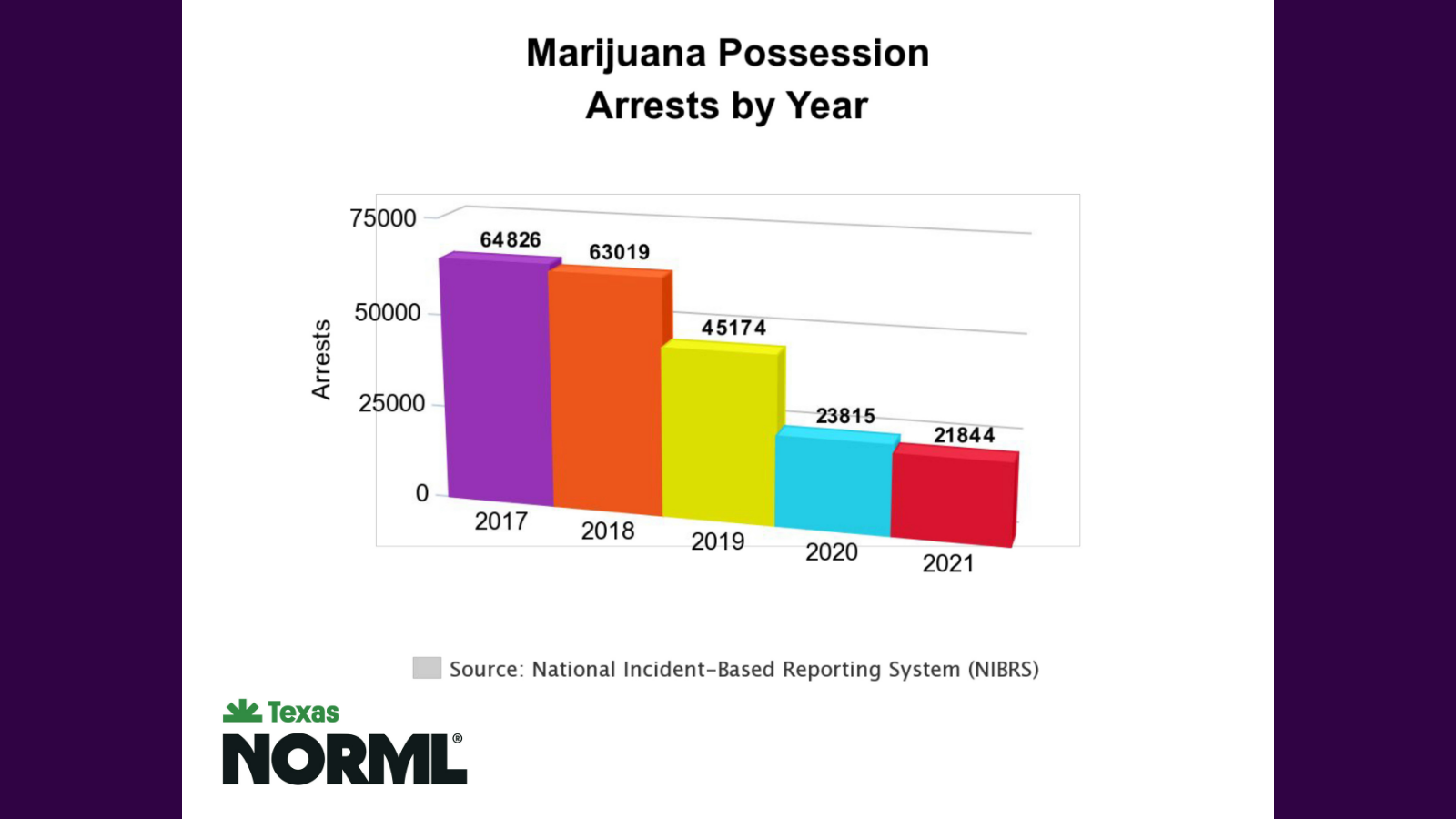 Texas NORML's Marijuana Possession Arrest Report 2017-2021
April 20, 2022
Join Texas NORML for our monthly livestreams, held the first Wednesday of every month at 8 pm.
On April 6 we'll cover some of the notable upcoming run-offs for the Texas primary election and also provide a federal update on the MORE Act, which recently passed the U.S. House. Click here to see how Texas members of congress voted on recent cannabis legislation.
Join us as we stream live through Zoom, and also on Facebook.