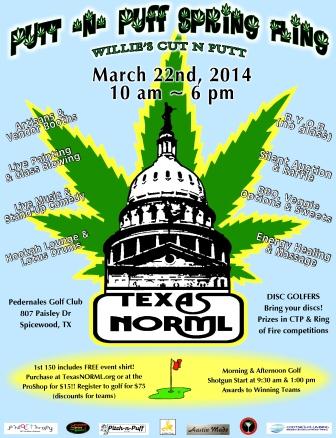 Texas NORML Benefit at Willie Nelson's Cut N Putt
February 16, 2014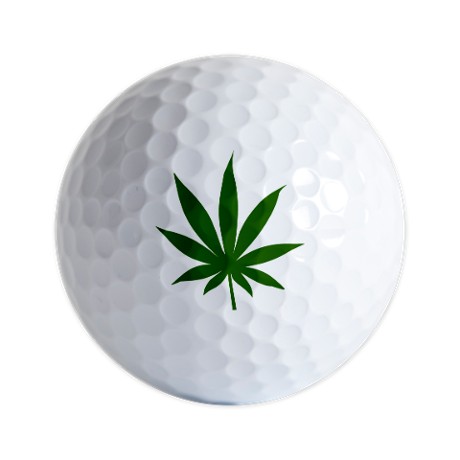 Current Events and the Colorado Factor
March 4, 2014
News
On New Year's Day, for the first time in over 80 years, Colorado retailers sold cannabis without the necessity of a doctor's recommendation! Long lines formed outside dispensaries as many took part in this historical day. Over $1M was sold in the first day and an estimated $5M in the first week. Here are answers to some commonly asked questions. The Department of Justice announced that new "regulations" are being prepared which will allow banks to open accounts for marijuana businesses operating legally under state law. A Justice Department spokesman said later that the Attorney General was referring to legal "guidance" for prosecutors and federal law enforcement.
With all of the activity and news coverage in Colorado, many Texas news outlets have been contacting us. TWC News interviewed Texas NORML's Deputy Director, Jax Finkel, on what has been happening in Texas to change laws. Click here to view the video.
President Obama also admitted that cannabis is no more harmful than alcohol. This prompted KEYE News to reach out to Jax about our reaction to the President's statement and some of the history of bills in Texas. They looked for an organized movement opposed to legalization and were unable to find one. This story was replayed by CBS affiliates in Waco, Temple, Killeen and possibly more.
With all of the national headlines, media representatives have contacted NORML Chapters throughout the state. North Houston NORML's Executive Director, Dante Cuccurullo, was interviewed about legalization along with Representative Dutton andRepresentative Naishtat. NORML had coverage in Houston about how close Texas is to legalization. In Lubbock, HUB City NORML's Executive Director Colt Smith was featured in coverage on the debate heating up in Texas. Houston NORML's Steve Nolin was featured on Fox Houston. El Paso NORML, our newest chapter in the state, held their Inaugural Meeting which was promoted and covered by local news. Their Executive Director, Colt Demorris, was also interviewed about New Mexico Legislation. A group working to organize a new NORML Chapter in Corpus Christi was featured on a local channel as the "hot topic". Texas Monthly wrote an extensive piece on why legalization should be next for Texas. The Huffington Post contacted Texas NORML's Executive Director, Cheyanne Weldon about attempts to reform Texas marijuana law. The Austin Business Journal put out a poll asking "Should recreational marijuana use be legalized in Texas?" See the results here. Texas NORML Legal Counsel, Jamie Spencer also found himself on Fox Austin refuting some long held propaganda beliefs. We received more coverage nationally when NORML's Executive Director Allen St Pierre talked to Chuck Todd of MSNBC about the history and future of marijuana legalization.
Additionally, Governor Rick Perry was a member of the World Economic Forum's panel on drug legalization in Davos, Switzerland. He says he plans "to implement policies that start us toward decriminalization and keep people from going to prison and destroying their lives, and that's what we've done over the last decade."  Our local Fox affiliate also interviewed Jax for our reaction. You can listen to her interview on the same topic with NewsRadio 740 KTRH here and read their wrap up here.
The Dallas based group Mother's Against Teen Violence held a Drug Policy conference and invited Cheyanne to speak on the Women's Movement panel. The keynote speaker was neuroscientist and addiction expert Dr. Carl Hart, from Columbia University. Dr. Hart will be in Austin this week on February 6th, see below in event listing for details. See pictures here.
There were so many stories it has been hard to keep track! With more interviews and articles in the works, news coverage on cannabis law reform is a trending topic. According to National NORML, Texas was second only to Colorado in the amount of coverage!
As you may know, because of a law passed in 1997, Texas must change drug laws at the state level. Not every state allows for collection of signatures to get an issue on the ballot for public vote. In Texas, we cannot collect signatures to get an issue on the ballot at the State Level. Learn more about both these topics. New Hampshire is another state without ballot initiative, however, they were the FIRST state to have passed legislation out of both chambers. There is hope! It can be done!
Events
Open Monthly Meeting – Wednesday, February 5th – 8pm – FREE! – Flamingo Cantina, 515 East 6th Street, Austin. We meet at the Flamingo on the first Wednesday of every month. We will be discussing what has been going on in cannabis news around the nation, enjoying some stand up comedy and live reggae from the Mau Mau Chaplains. ASL interpreters will be provided. Click here for more information on the meeting. Please make sure to invite and share the Open Meeting with your friends and family. Did you miss last month's meeting? Click here to watch the January meeting. Click here to see pictures.
Dr. Carl Hart – Thursday, February 6th – 7-9pm –  FREE! – St. James Episcopal Church, 1941 Webberville Rd.  Drawing on his scientific work and social analysis, Columbia neuroscientist Dr. Carl Hart will speak about the myths concerning drug use and the consequences of contemporary drug policy. This is an event that should not be missed!Click here to learn more and RSVP.
First Texas NORML Senior Alliance Meeting – Saturday, February 8th – 2-4:30pm – FREE! – Opal Divine's Marina, 12709 N Mopac Expwy, Austin. Meet like minded Texas seniors and other supporters to discuss how to educate and get more senior citizens backing this issue. We welcome all ages and those interested in learning more about senior involvement to change laws in Texas. Come join us and this exciting new group of folks wanting to make change! Click here for more information on the meeting.
Traveling Monthly Strategy Meeting – Wednesday, February 19th – 6:30pm- FREE! – Rio Grande Tex-Mex Restaurant, 15821 Central Commerce Dr., Pflugerville. Are you interested in meeting with Texas NORML representatives and other supporters to have a group discussion and make plans for how we can and WILL change laws in Texas? Please meet us there and find out how you can help! We are changing locations every month! RSVP here!
Activist Training Day – Saturday, February 22nd – 1-4pm – FREE! – Manchaca Library, 5500 Manchaca Rd., Austin. With all of the exciting changes throughout the country now is the time to get ready and educated for the upcoming 2015 Legislative Session! This is the perfect opportunity to meet your local Texas NORML chapter, learn about our various outreach efforts to patients, veterans, seniors, athletes, and parents, discuss the current cannabis climate in Texas, hear about our long-term plan to change laws in our favor and how YOU can help us in these efforts. Learn more about the event here.
P.A.C.T Empowerment Meeting – Thursday, February 27th 2-5pm – FREE! – Genuine Joe's Coffee, 2001 W. Anderson Ln., Austin. Are you a Cannabis Patient looking for a safe place to interact with other patients, share your experiences, draw empowerment, and learn the skills you will need for helping obtain your legal access to cannabis in Texas? Click here to join P.A.C.T.
Texas NORML's Vet Benefit At Willie Nelson's Cut and Putt – Saturday, March 22nd – 11am-6pm – This benefit event will raise funds for our upcoming Veterans' Conference in July. Our athletic group, Team Hope through Cannabis "THC" will host a 4-Man Scramble Nine Hole Golf Tournament and Music/Arts Festival! Stay tuned for details here. If you are able to volunteer at this event, please email[email protected]. Serious inquiries only.
More events to come! You can stay up to date on our events through our Facebook Events page and the Calendar on our website.
Thank you for your continued support!
 
Your Texas NORML Team