The 87th Texas Legislature only has 4 weeks left in the regular session. Dozens of marijuana-related bills​ have been introduced, including proposals to expand access to medical cannabis, reduce penalties for possession of cannabis flower and THC concentrates, create a regulated cannabis market, perfect the Texas Hemp Program and more. Here is an update on what bill are on the move and what they do. Review the full list of bills and other details.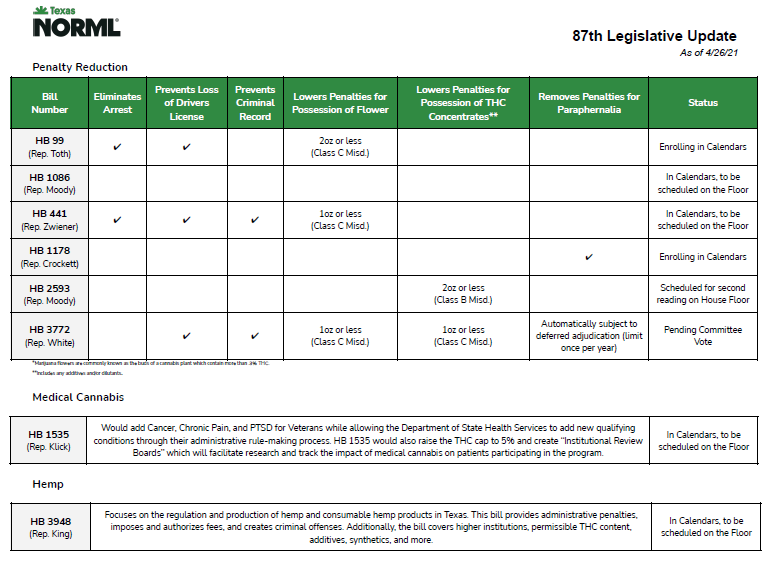 ---
Now is an ideal time to take action to ensure that your representative and senator know about your support for reform! Multiple bills are out of committee, in Calendars where they await scheduling to be heard by the full Texas House of Representatives.
Medical Cannabis | Penalty Reduction | Legalization
---
Learn how to become a member of our organization. Make a donation towards our important work during the 2021 Legislative Session. Shop at the Texas NORML store.