Upcoming Events
Activist Training Day – 12/13/14 – 2:30-6pm – The Capitol Building in Room E2.002a. Learn more here. Find out about the After Party here.
Open Monthly Meeting – 1/7/15 – 8pm – Flamingo Cantina, Austin, TX. Start the year out right with us at the first meeting of 2015! Learn more here.
Official Start of the 2015 Legislative Session – 1/13/15 – Prepare for the Legislative Session by finding out who your Legislators are and making sure that we can reach you with Action Alerts in your area by filling out this form. You can also sign up for My TLO which will help you track bills progress throughout the Session.
SAVE THE DATE – 2/7/15 – Forth Hood Community Seminar on PTSD and Medical Marijuana – More details to come!! Stay tuned here.
SAVE THE DATE – 2/18/15 – Lobby Day – This will be our most important Lobby Day yet! Please make sure to mark your calendar s and be a part of educating our Legislators.
Monthly Meetings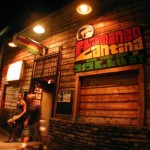 Texas NORML's open meetings are held at 8:00 PM every first Wednesday at The Flamingo Cantina, 515 E. 6th St. in Austin, Texas. (Google Map).
Annual/Recurring Events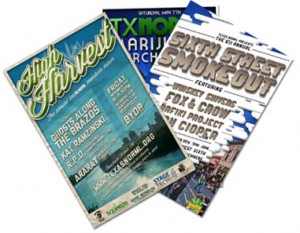 – Activist Training Camp
– Texas Marijuana March
– Texas NORML Members Mixer
– 6th Street Smokeout
Events Calendar
Jan
13
Tue
Texas Legislative Session Begins

@ Texas State Capitol
Jan 13 @ 12:00 pm – 5:00 pm
84th Texas State Legislature convenes
[Government Code, Sec. 301.001]
Jan
20
Tue
P.A.C.T. Patient Lobbying Day at Texas State Capitol 1300 North Congress, Austin, Texas 78701 Room E2.012
Jan 20 @ 10:00 am – 5:00 pm
This event is for STRICTLY Patients, Parents, Loved Ones & Caregivers of sick and suffering Texans that choose to advocate, educate, and lobby for Medical Cannabis only!
Feb
7
Sat
Texas NORML Seminar: PTSD and Medical Marijuana at Killeen Civic & Conference Center 3601 South WS Young Dr Killeen, TX, Killeen, Texas 76542
Feb 7 @ 9:00 am – 12:00 pm
Please join us on Feb 7, Sat, at the Killeen Civic & Conference Center, 3601 South W S Young Drive, Killeen, Texas, for a seminar on PTSD and medical marijuana.
Our seminar will be 9:00 am – 12:00 noon. Dr. Neeraj Shah, a physician with experience treating patients suffering from PTSD, will be our featured speaker. Heather Fazio from Marijuana Policy Project will discuss the medical marijuana bill that will be introduced in the Texas Legislature in 2015. Veterans will discuss PTSD and how you can help veterans gain access to legal cannabis in Texas.
Snacks and drinks will be provided. This will be a historic event in the Fort Hood community. Please join us as we work for justice in Texas. We support our veterans!