Greetings!
My name is Viridiana Edwards and I am the new Texas NORML Veteran Outreach Adviser. I want to connect with you to tell you a bit about myself and to prepare for upcoming hearings and exhibits at the Capitol during this 87th Texas Legislative Session.
I was born and raised in El Paso; a Texas native. In high school at the age of 17 I approached the recruiting table for the U.S. Army and began my process to enlist through the split option program. That summer I shipped off to Fort Jackson SC for basic training. By the spring of 2009 I had received orders to report to my unit in Cedar Rapids, Iowa to prepare for deployment to Kandahar, Afghanistan. In the fall of 2009 I was injured, and in June of 2015 I received a medical retirement from the Army after 10 years of service due to injuries sustained while serving in Kandahar from 2009-2010.

Medical retirement changed the trajectory of my life and I began to focus on my education. I enrolled at Park University in Fort Bliss, Texas where I completed my Bachelor of Science degree in Social Psychology in 2017. After completing my undergraduate degree I pursued a Master of Arts in Sociology at the University of Texas at El Paso (UTEP). In 2019, I was accepted into the first class in the nation's first Master of Science in Medical Cannabis Science and Therapeutics with the University of Maryland, Baltimore. I will be graduating in May 2021.
Due to my personal experience with The Department of Veterans Affairs, and discovery of the effects that medical cannabis had on my chronic pain and PTSD, I continued my research on the prevalence of veterans using medical cannabis to treat their ailments. For my master's thesis, I designed and launched a national study on why U.S. veterans were electing to treat their conditions with cannabis in lieu of, or in conjunction with pharmaceutical medication, focusing on when cannabis use is considered socially acceptable, and when it is viewed as deviant.
Given Texas' cannabis laws, I was curious why over 70% of my study responses came from Texas veterans. In August 2020, along with Foundation for an Informed Texas, I designed and launched a Texas wide study on medical cannabis use which received over 3,000 responses from veterans, civilians, and individuals who left Texas for another state which has a less restrictive medical cannabis program. This data will be shared with Texas legislators for the 2021 Texas 87th Legislative Session in support of the bills which are requesting an expansion to the Texas Compassionate Use Program. Because of my study, I was contacted by Rice University's Baker Institute for Public Policy to join their ranks as a non-resident scholar for Drug Policy.
At some point in my medical cannabis journey, I began to wonder if there were more veterans out there in my situation. In 2019, I initially came into contact with David Bass (former Director of Veteran Outreach for Texas NORML) when I was a graduate student at The University of Texas at El Paso. I stumbled on to the Texas Veterans for Medical Marijuana Facebook page and was stunned. There were thousands of Texas veterans that were a part of this group. This realization is part of my driving force to continue producing medical cannabis research which will help change the laws in Texas so that no veteran has to struggle in order to have access to safe and legal medical cannabis. When David decided it was time for him to step down to focus on family and his retirement, I was honored to be asked to take on the duties for Texas NORML.
I am currently working to:
Sincerely,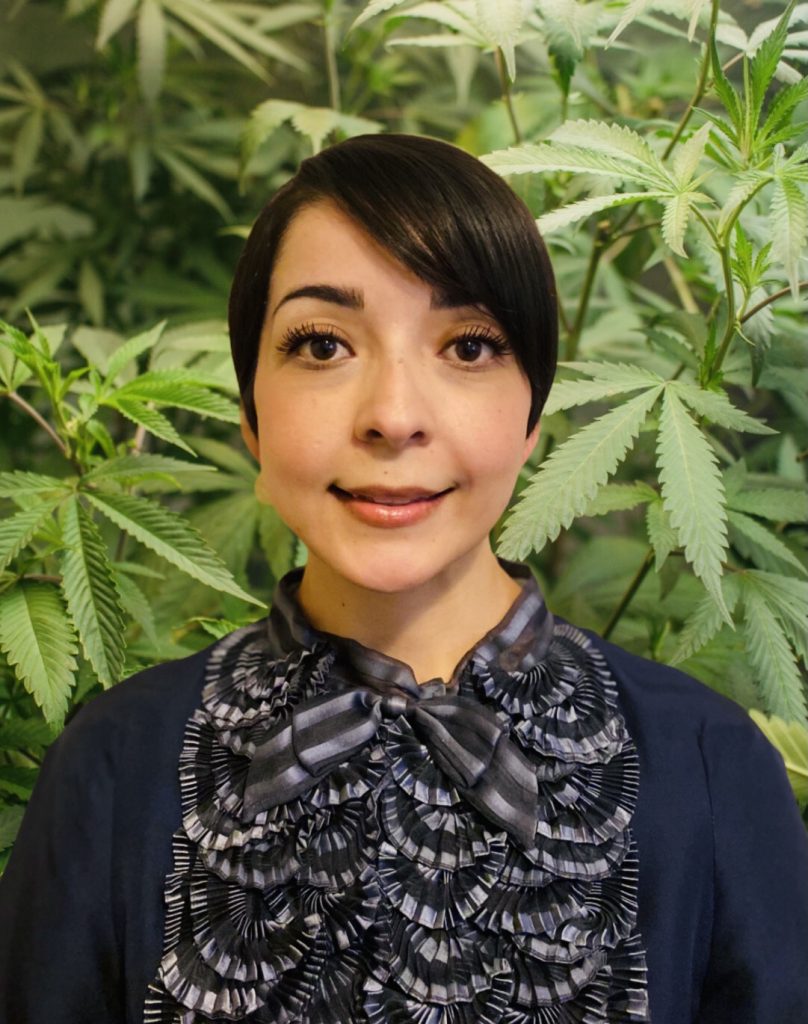 Viridiana Edwards B.S., M.A.
Medical Cannabis Scholar, Advocate and Entrepreneur
Veteran Outreach Adviser for Texas NORML
Leader of Operations for Texas Veterans for Medical Marijuana
Adviser for Foundation for an Informed Texas
Nonresident Scholar for Drug Policy at Rice University's Baker Institute for Public Policy
PS, Just a reminder that Texas Veterans for Medical Marijuana Patches are available for purchase.